The benefits of a drip watering system one of the things that garden caregivers cannot deny, are far more effective than using rubber hoses to water plants. Many people are concerned, what kind of equipment is this drip watering system, can this system be watered or not?
Drip watering systems are more efficient than traditional sprinkler systems because the principle of watering slowly brings water directly into the root zone, minimizing the amount of water lost by wind, flow, and evaporation.
Using a drip watering system is capable of significantly saving water, by directly watering the root zone, not the entire area of ​​trees and gardens. The drip watering works at a slow rate so that the roots penetrate the water, without wasting watering water.
Drip watering system includes the following components
Water filter – (BLF001)
Water valve or solenoid valve (VDF001)
Conduit types: PE 16mm pipes, PVC pipes, 5.6 mm PE pipes (PE1601)
Drip head (online drip – drip tip plugged on tube or inline drip – drip tip attached in tube)
Water tank or connected to water pipes in the house
And other accessories: fixed pipe steel wire
Save time and money when you switch from watering plants by hand to effortless drip irrigation. The Automatic Watering Kit with Timer for Containers & Hanging Baskets has everything you need to water up to 20 individual plants with precision watering for optimal growth & health.
Benefits of owning smart plant watering systems
– Easy to install: The devices of this smart sprinkler system are available, just assembled into a complete system is usable. You can choose 2 ways: One is to buy the spare parts and then go home and install them yourself.
– Saving cost, time, effort: One month using smart watering system, surely you will see the number of water meter works will decrease significantly, so saving a lot of water, lots of money, especially, you won't have to get up early, or after work, to irrigate the trees, that time is for your family.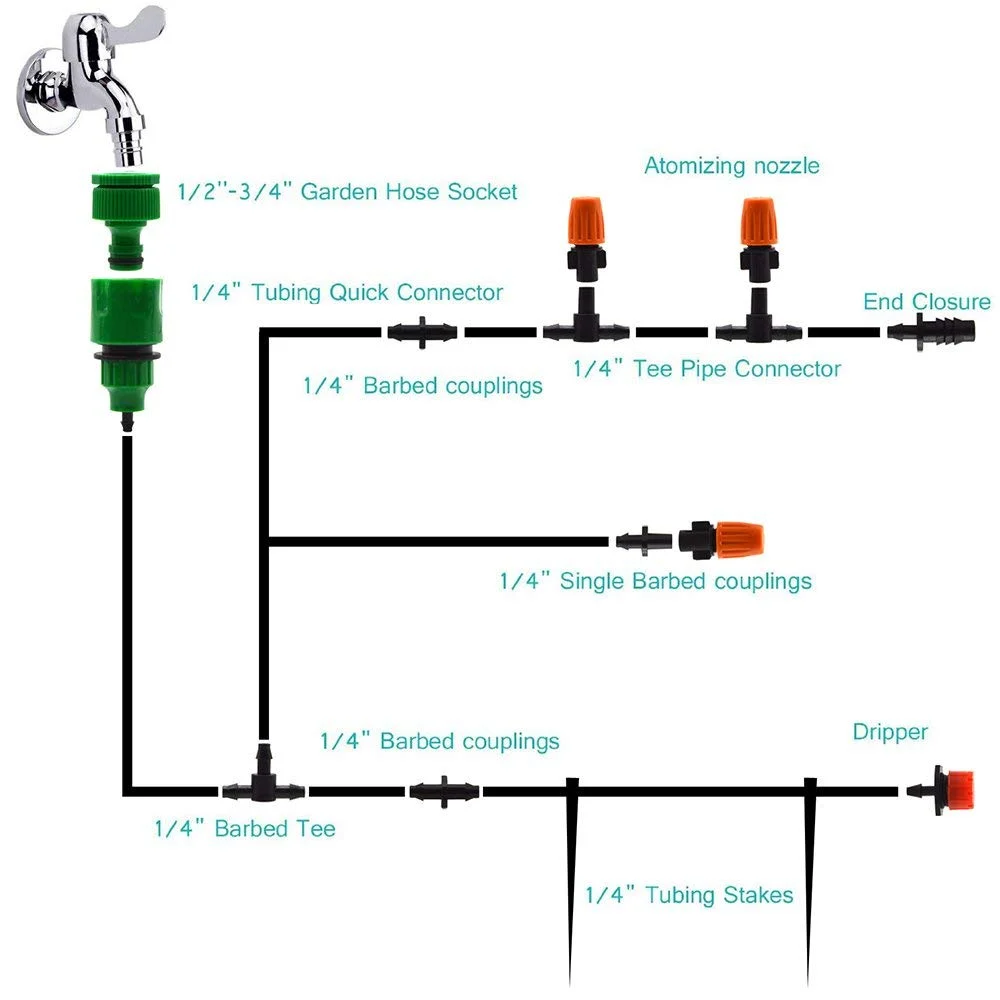 Use a smart drip system today
Many people are busy and worried to take care of ornamental plants, owning a smart drip watering system saves a lot of time and effort. This system only needs initial investment to install, install the location, and help eliminate time-consuming tasks such as pulling water pipes around the garden, spraying the entire plant with water.
Especially, with higher technology, many watering systems use automatic control by computer, it only takes a few seconds to turn the system on and off, the timer automatically turns off, automatically opens ….
Maybe for some garden caregivers, smart drip watering systems cost too much money, you can see more articles shared by https://rebuildgarden.com/ to own the system. Homemade drip watering from surrounding materials, easy to find.